5 Fresh Ideas for Your Next Girls' Night [Her Campus]
Read the live article on Her Campus
Back to class means back to being with your girl gang, and that means getting hyped for another semester of Friday nights spent bonding with your BFFs. While popcorn and Netflix might be the tried-and-true standbys of our Friday nights in, sometimes you're in the mood to do something a little bit out of the box. Breathe some new life into your hangouts with these five fresh ideas for a fun night in!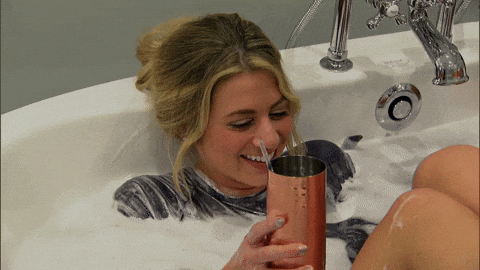 GET YOUR "CLUE" ON
If you're a fan of themed events and have a gang with a flair for the dramatic, a murder mystery party could be perfect for the Halloween season! From Miss America to the mafia, dozens of scripts and instructions are available for free online, so you're sure to find a theme you and your most *extra* friends will love (or you could even try your hand at writing your own)! Go all out with costumes and decor and be sure to take advantage of all the photo-worthy moments during your night of mystery. Let the drama begin!
CREATE A DIY PIZZERIA
Always split on whether or not to order pineapple on your delivery? Channel the stars of Chopped (or maybe Worst Cooks in America) and get cooking! Grab some pre-made dough, tomato sauce, and mozzarella and have everybody bring their favorite toppings to mix and match. Compete to see who can come up with the best (or worst) so-weird-it's-good flavor pairings! There's guaranteed to be a little something to make everyone happy.
CHANNEL YOUR INNER PSYCHIC
Break out the tarot cards! Get to know your friends on a deeper level by decoding each other's astrological birth charts, reading palms or looking for symbolism in your tea leaves. Even if you're not the witchiest in the world, plenty of online guides exist that explain various divination practices and games to get you started. Text your mom to find out your birth time and brew up some tea, and you might just get a peek at what lies ahead for your career or love life.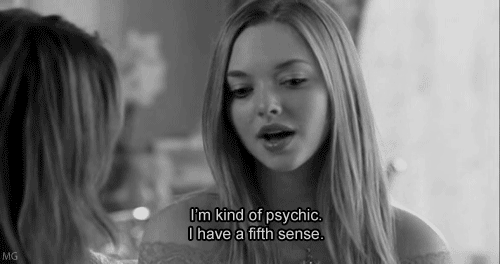 EXPAND YOUR PALATE
From wine and cheese to Oreos and ice cream, having a tasting party of any variety is the perfect excuse to indulge in some of your favorite treats, no matter what your budget! Whether it's rosé or rocky road, add a little something extra to your snack table by setting up an array of flavors for your group to explore and pair. You might just discover a new favorite!
…OR MAYBE A DIFFERENT TYPE OF PALETTE
Let your creative side run wild with an at-home art class, courtesy of everyone's favorite painter. Grab a couple of canvases at Target, pull up a playlist of Bob Ross videos, and spend a peaceful evening crafting some new art for your bedroom walls and—more importantly—fun memories with your girls. Even better, customize your pieces and swap paintings at the end of the night!